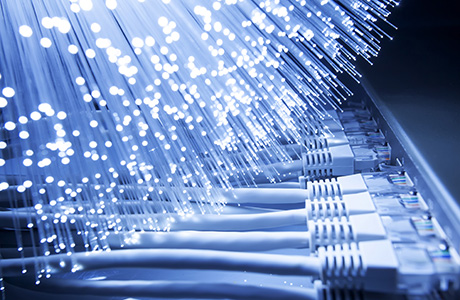 Project Capability
---
Ladd Engineering is a full service Telecommunications Engineering firm offering expertise in the various fields of Telecommunications, video, VOD, high speed data, Triple Play and/or any combination thereof. In addition, we have personnel experienced in video content negotiations and various filings as required by State and Federal Agencies.
---
LEA will continue the path that it has followed from its beginning, with future growth generated from client's need of quality engineering services delivered in a timely manner. LEA is committed to providing the support required by expanding its personnel base and remaining current on new technology that is applicable to our client's needs. We have developed an AutoCAD based field staking and construction program where all field work is completed using laptop computers. This method of staking eliminates multiple steps of having to update the traditional paper detail map, staking sheet and cable schematic for each and every construction project. All information is kept in digital format allowing for the elimination of almost all paper copies. This program also has an automatic tabbing feature which totals all construction units for contracts and closeouts in a Microsoft Excel spreadsheet, which includes the route and pole location of each construction and as built unit. LEA has a Trimble Geo 7X handheld receiver that provides real-time subfoot accuracy that can be used in conjunction with GIS data to provide very accurate system maps.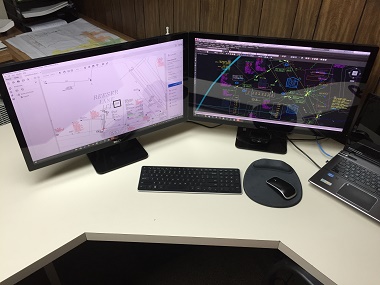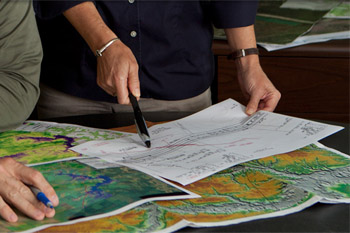 ---
The performance of this work has given LEA the opportunity to assist the client in obtaining project funding by development and the submission of applications necessary to obtain infrastructure or broadband RUS loan funds, and various filings to state Public Utility Services and the FCC.